Understanding the Cultural Differences Between Korea and Vietnam through Their Receptions of Zhu Xi's Family Rituals
January 26th, 2023. 6:00 PM Los Angeles Time (Zoom Webinar)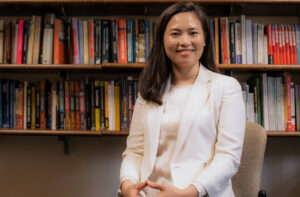 Presented by Hsu Yi Ling
Chinese Culture University, Taiwan
Joined by Sujung Kim
DePauw University
Please register in advance:
https://ucla.zoom.us/webinar/register/WN_wBm6SLsUSsm30V4-ywKtdQ
Around the 14th and the 15th centuries, Zhu Xi's Neo-Confucianism was transmitted to Choson and Vietnam, and his seminal text Family Rituals exerted profound impacts on the cultures of the two societies. Focusing on pre-modern Choson's and Vietnam's receptions of Zhu Xi's Family Rituals, this talk will show how Buddhist funerals were replaced by Confucian ones in the two societies as a result. Prior to the time between the 14th and the 15th centuries, Buddhism was the orthodox ideology in both Choson and Vietnam: the Goryeo kings held on to the belief that the founding and prosperity of their kingdom was attributed to the protection of Buddhism; the Trần monarchs went further to retire from the world and establish a Trúc Lâm zen sect. Since Buddhism believes in reincarnation, the body of the deceased is thought to have little significance as it no longer serves as the vassal of the soul, and therefore should be cremated in funerals. On the contrary, Confucianism holds that the soul would return to the body and prefers the burial in funerals. The processes in which Confucian funerals challenged and replaced the Buddhist counterparts differed in Choson and Vietnam, which illustrate how these two East Asian societies differed in significant cultural aspects.